Go Bottom
____________________________________________________________________________________
Mid mount or front mount mower
2013-08-21 187891
Have both a RFM and a mid mount ZTR mower. Am beginning hunt for next mower. The RFM is 72 inches and the ZTR is 52. Our yard is about 2.5 acres and it takes about 2 hours with RFM and 1.5 with ZTR and less trimming if any to follow. We have rolling front yard, big road ditch and trees. Can mower under most trees with ZTR but not height of tractor (B7210 Kubota) with RFM however being able to back that deck under grape vine and two trees the ZTR can not clear is great.
Have slope at my in laws that is often wet from water draining and the ZTR can not climb back up it when it is.
The RFM is wide enough can trim over the edge of road ditch while the ZTR will not even though it's deck extends a few inches past the left wheels. Most of any ZTR I have seen.
What would be your recommendation of a front mount mower compared to mid mount. Also on front mount mower how does the life them compare to a ZTR? Would expect to buy a used commercial front mount if I go that way. Do not think have ever seen a lawn care company here use the front mount, just golf courses.
Oh, need to cut normally about weekly and our lawn is 2.5 acres but have 2 more family lawns one needs to be cut weekly and other seldom present. They are also about 2 acres each. Would like mower to be able to handle fine lawn grass and also the bigger grass than is found along roads shoulders and edges of fields.
Would welcome thoughts on brands to buy or not buy. Thanks KT
Reply to
|

Quote Reply
|

Add Photo
____________________________________________________________________________________
Mid mount or front mount mower


Murf
Join Date: Dec 1999
Posts: 7170 Toronto Area, Ontario, Canada
Pics
2013-08-23 187919
Kenny, what a bag of questions and issues you have there!!
Lets start with the basics.
First, budget, prices have climbed a LOT the last few years. Mostly because of economy of scale. A decent FMM is (new) going to be $10k and up, way up. With 4WD, diesel and orange paint, you can drop $20k easy. a ZTR, albiet with a much smaller deck will be not much less.
Second, choices themselves. ZTR's were developed for one reason, commercial grass cutters. Up till then we all ran 3-wheelers, developed by Ferris in upstate NY. They are still produced and top drawer stuff too. However, a Ferris Pro-cut is 111" long, a similar ZTR is 81" long. So you can fit more on a trailer usually you can fit 2 3-wheelers, but 3 ZTR's. Also for smaller lots with lots of obstacles (typical for commercial cutters) the ZTR means less trimming and higher speed.
However, the 3-wheeler is faster and more efficient in the more open spaces. It's also a lot less complex and offers a vastly better ride IMHO. It will also climb hills and obstacles like curbs far better than a ZTR can. The secret is in the balance. The deck of a 3-wheeler rides on the front casters and the 2 main (drive) wheels, when you lift the deck 100% of that weight goes back onto the drive wheels. Picture the difference between a loaded and unload 2WD pickup in snow. Also, you can use this feature to hold the deck up while cutting out over a depression like a ditch.
IMHO for the average homeowner, the overall best deal is to find a gently used 3-wheeler. They can be had with ~10 hrs for ~$5k usually. It will last you a lifetime.
Best of luck. ....
Reply to
|

Quote Reply
|

Add Photo
____________________________________________________________________________________
Mid mount or front mount mower
2013-08-25 187929
Murf, your comments are right where I expected you to be based upon your thoughts over the years. Is there a brand of fmm you would recommend and is there one you would stay away from?
One other question, are you familiar with Ferris ZTR with the suspension systems? ....
Reply to
|

Quote Reply
|

Add Photo
Return to index

Go Top


Share This
Tractorpoint Parts
Fast Delivery!
Low Prices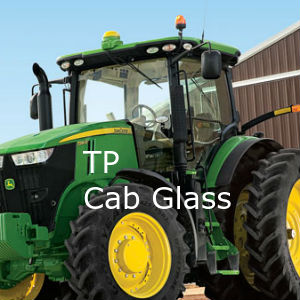 Cab Glass