Go Bottom
____________________________________________________________________________________
fan and cooling


aceme2
Join Date: Jun 2016
Posts: 7 MO

2016-07-20 195522
I have a jimna 254 that is overheating. removed and checked radiator, cleaned reinstalled and tightened belt. Then I noticed that the fan is pushing the air not pulling it like it does in a car. Is this normal. Could someone in the past have put the fan in backwards or is this the way it is done do reduce heat being directed at driver.
Reply to
|

Quote Reply
|

Add Photo
____________________________________________________________________________________
fan and cooling
2016-07-20 195524
It is possible, you may can look at the bald itself and tell by damage to the paint on the blade where it bolts on the tractor. Years ago think that was somewhat common here as our summer heat is, well hot.
If you have removed the radiator to check it most likely you have checked all the normal first steps like is has right mixture of coolant, thermostat and water pump. Did you check the air filter? If its really needing to be replace it will cause it to run hot. Matter of fact check from the intake to the filter just in case a wasp nest or such is in there. ....
Reply to
|

Quote Reply
|

Add Photo
Return to index

Go Top


Share This
Tractorpoint Parts
Fast Delivery!
Low Prices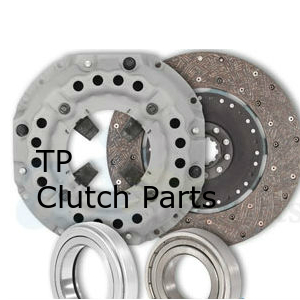 Clutches Single | Double