Go Bottom
____________________________________________________________________________________
kubota B7800 front end snow blower Hose Attachment


jankerg
Join Date: Jan 2012
Posts: 2 eau claire wisconsin

2012-01-24 182164
My hydraulic control system seems to be about 90 degrees out of where it should be. One is supposed to lower the unit by pushing the handle forward and up by pulling it back. Nothing happens. To lower I have to push to the right and then even harder to get it to lower the last 2 inches. To raise one has to move the lever to the left. I have check the hoses and they are correct. Difficult to drive with one hand because I have to keep one hand on the lever or the blower will raise to the 2 inch level. Any suggestions.
Reply to
|

Quote Reply
|

Add Photo
____________________________________________________________________________________
kubota B7800 front end snow blower Hose Attachment
2012-01-25 182170
I think you need to recheck your connections. For the blower you should have gotten a set of color coded rings to attach to the control as the colors are different for the blower than they are for the loader.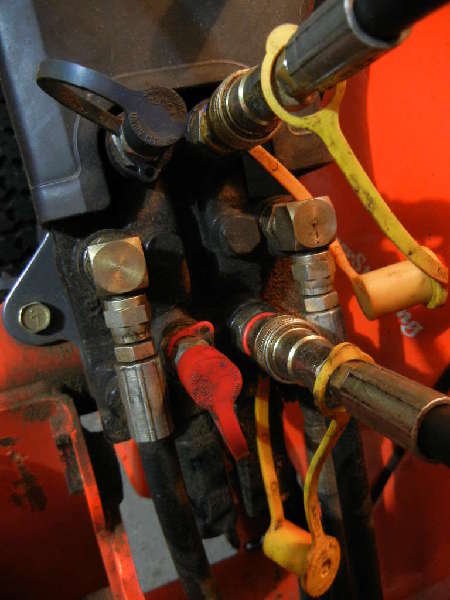 ....
Reply to
|

Quote Reply
|

Add Photo
Return to index

Go Top


Share This