Go Bottom
____________________________________________________________________________________
Building Outdoor Arena
2001-10-12 32363
Hello, I am gathering information about building an outdoor riding arena. Specifically if I need to put a base down before the sand. If so what to use as the base. I live in the Denton, TX area and have a black clay (gumbo)soil. This gets really slick when wet and if not packed down will quickly increase your shoe's size and weight. I was thinking of a 3" base of select fill and 3" of washed sand.I will also need to light the arena, anybody in the area know who might install the lights. If I trench the electric myself how deep should it be burried. How tall should the lights be. The arena size is 130' x 180'.Thanks in advanceLarry
Reply to
|

Quote Reply
|

Add Photo
____________________________________________________________________________________
Building Outdoor Arena
2001-10-12 32366
Larry,
Good luck on your Project ....
Reply to
|

Quote Reply
|

Add Photo
____________________________________________________________________________________
Building Outdoor Arena


TomG
Join Date: Feb 2002
Posts: 5406 Upper Ottawa Valley

2001-10-13 32378
I hope other people will comment on appropriate soils. My comment mostly is about lighting. The first thing to do is check codes. The requirements vary in different areas. I have to trench 4' under residential driveways but we're subject to deep frosts here. Drives used by farm and other equipment may have more stringent requirements. Most trenches have to have 6" of sand in the bottom, and the use of conduit, planking and other type of cable protection may reduce the trench depth requirements. It can get complicated. There may be a 'wiring made simple' type of book for your area that would give the basics. However, once a permit is taken out, many inspectors will tell you ahead of time what they will approve. Inspectors are usually helpful as long as you don't ask them to tell you how to do the wiring. Before talking to an inspector, I'd inform myself about any special grounding that is required around livestock. The thing about lighting is that any significant amount of it sops up the electricity. I used three 15A 120V circuits for very modest stage lighting. The three circuits powered eight 300W and four 500W lights. These lights produced reasonably bright performances on small stages but wouldn't brighten up an entire arena much. I don't know much about horses, but I imagine that a horse won't jump what it can't see. If the arena will be used for something like show jumping at night, the question is how much light is needed to allow the horses to perform. I imagine the lighting requirements will exceed my small stage lighting system and installation of an electrical sub-panel will be required. Around here, the most that can be run without use of a sub-panel is 2-15A 120V circuits. Regarding height of the lights, in stage lighting the best height generally is as high as you can get it. Low angle lights cast long shadows that are generally undesirable. Long shadows might give problems to jumping horses as well to humans audiences.
....
Reply to
|

Quote Reply
|

Add Photo
Return to index

Go Top


Share This
Tractorpoint Parts
Fast Delivery!
Low Prices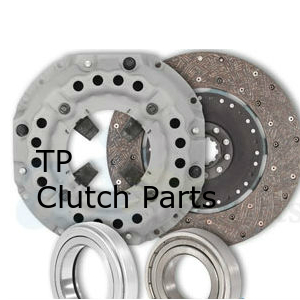 Clutches Single | Double