Go Bottom
____________________________________________________________________________________
Shibaura SD 1840 4x4 Loader Issue--Troubleshooting


PiuteMike
Join Date: May 2019
Posts: 2 Apple Valley CA

2019-05-14 198414
The tractor has a Koyker 110 FEL. The loader no longer raises unless I concurrently raise the gannon, at which point it operates normally. Float, or lower the gannon, and the loader will not raise. The scoop will lower and raise. The loader will eventually lower to the ground.
Not sure how to gauge whether or not there is sufficient hydraulic fluid in the system. There is no dipstick, no bubble in which to gauge the fluid level.
I have a manual (basically Japanese). I've identified where the filters are located (2), but have never disassembled before. Have not worked with hydraulic before, but fairly handy with tools once steered in the right direction. How do I relieve the hyraulic pressure before attempting to check filters?
Thanks you.
Reply to
|

Quote Reply
|

Add Photo
Return to index

Go Top


Share This
Tractorpoint Parts
Fast Delivery!
Low Prices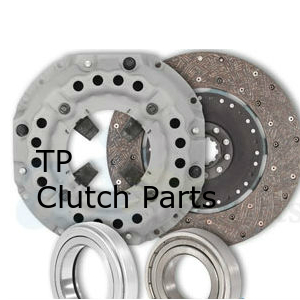 Clutches Single | Double