Go Bottom
____________________________________________________________________________________
quicke loader 3300E on international 885XL 4WD


silage
Join Date: May 2007
Posts: 1 derbyshire

2007-05-06 141853
Hi, Wonder if anyone can help me. I am looking to buy an International 885XL 4WD with a quicke 3300E loader.
Can anyone tell me what sort of weight it will safely lift and allow the tractor to be moved on a very slightly uneven grass field.
Is it also correct that the torque amplifier, if faulty, can be fairly easily disconnected and a replacement part fitted fairly cheaply, therefore loosing the torque facility.
If anyone else has any good or bad points about either he loader or the tractor, I would be grateful to know.
Thanks
Reply to
|

Quote Reply
|

Add Photo
____________________________________________________________________________________
quicke loader 3300E on international 885XL 4WD
2007-05-07 141914
The front end on the tractor should be able to carry about 3000 to 3500 lbs and no more and that should include the loader. The loader is an old model which I'm not familiar with but they do build a good loader today.
The Torque amplifiers are a good plus for a tractor and I'd keep it in a tractor even with a good high torque engine as it gives a nice boost if needed. They are not meant to be used as a brake and that is why many fail. It is a hydraulic clutch pack and if you think that you normally are at a low engine speed and that the pumps are not at their max potential and then you ask it to shift under stress it's quite easy to see why they fail. We have seen many that come in at five thousand to eight thousand hours with out problems as much as we see some being abused and taken out at 2500 hours. ....
Reply to
|

Quote Reply
|

Add Photo
Return to index

Go Top


Share This
Tractorpoint Parts
Fast Delivery!
Low Prices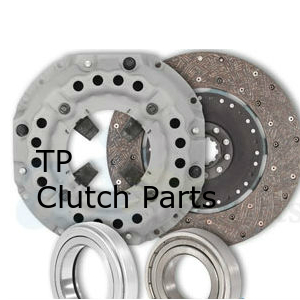 Clutches Single | Double