Go Bottom
---
Allis Chalmers Model C for restoration For Sale
2022-10-17 201370
About 50 years ago, my neighbor asked if he could store his Allis Chalmers C with a hydraulically lifted Woods belly mower in my woods for a "few months". He was moving to a new house in a nearby town and told me needed some time to find it a new home but never came back to retrieve it nor answered my letters. It is mostly complete except for battery compartment top and side. Last run in the mid 1970's.

I was going to scrap it but thought I'd first offer it for parts, to collectors or restorers. Original weight was 3205 lbs but with the mower and cultivator parts is probably over 3400 lbs. Will consider offers over $400.00. Located in Southern New Jersey (Camden County).


Picture Link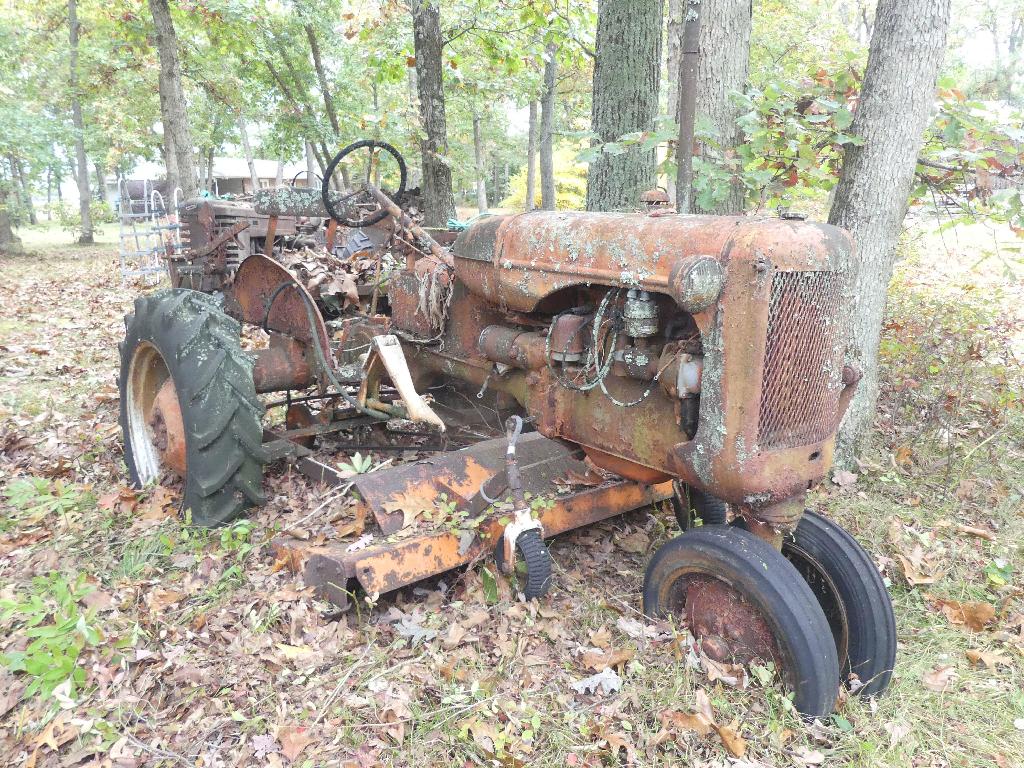 Reply to
|

Quote Reply
|

Add Photo
---
Allis Chalmers Model C for restoration For Sale


zanwest
Join Date: Oct 2021
Posts: 5 Canton, nc

2022-10-20 201374


That looks like it will take some work to get that machine with rotten tires that are sunk in the dirt like the picture shows.

Hope you get lucky and find someone that has a flat bed to yank it out of there.

You are one patient man or just not in a hurry :-) ... ....

Reply to
|

Quote Reply
|

Add Photo

Go Top


Share This