| | |
| --- | --- |
| | |
shortmagnum's Tractorpoint Album
Click Image To Enlarge


Picture 1: L 3130 withLog Grapple
I had to try it out with three out of four arms attached.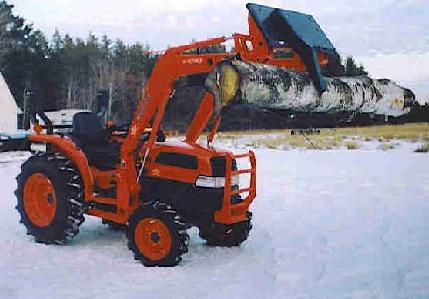 Picture 2: New dog
Our new Jack Russell pup at 5 weeks when we picked her out. The boy is not my kid.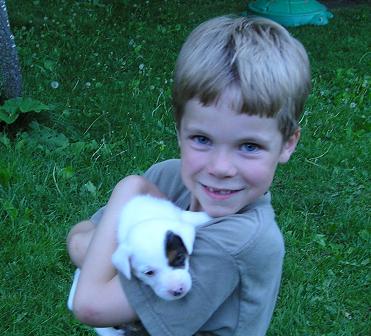 Picture 3: L3130 with 8pt buck
No more dragging bucks!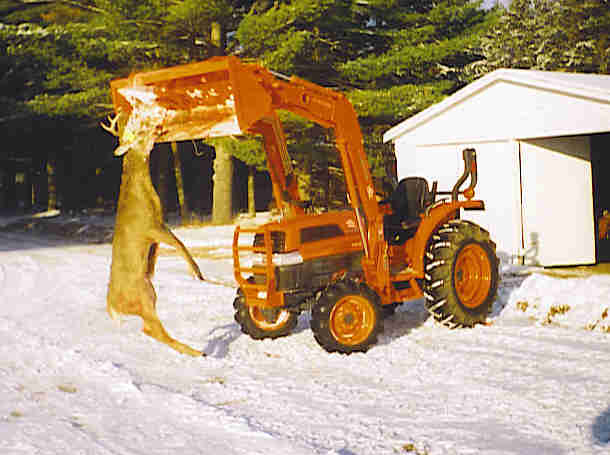 Picture 4: Brain MRI
It is now proven. I have a one track mind.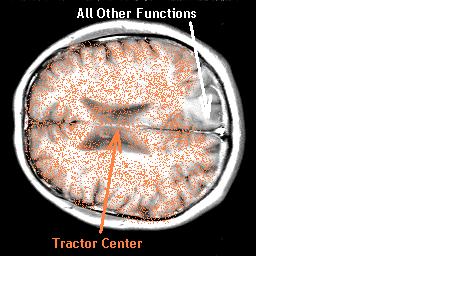 Picture 5: Log pile from spruce thinning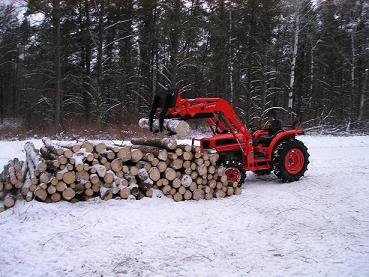 Picture 6: Log pile
15 1/2 cords ready for the mill.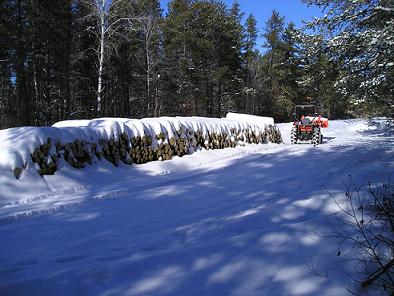 Picture 7: Motorcycle
2004 Honda ST1300, 150 MPH sport tourer



Picture 8: L3130 with Grizzly Backhoe




Picture 9: Possible location for new house
Set into the pines near trout ponds.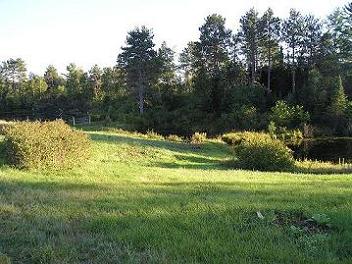 Picture 10: Trout pond
In need of salvage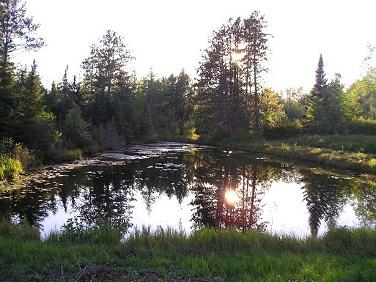 Picture 11: Grapple schematic
The lower arm is bolted to where the stabilizer legs you fold out on FEL removal are usually pinned to. The rear bolt with lock simply takes the slop out of the lower arm by pushing the rear down and the arm front up against the loader arm.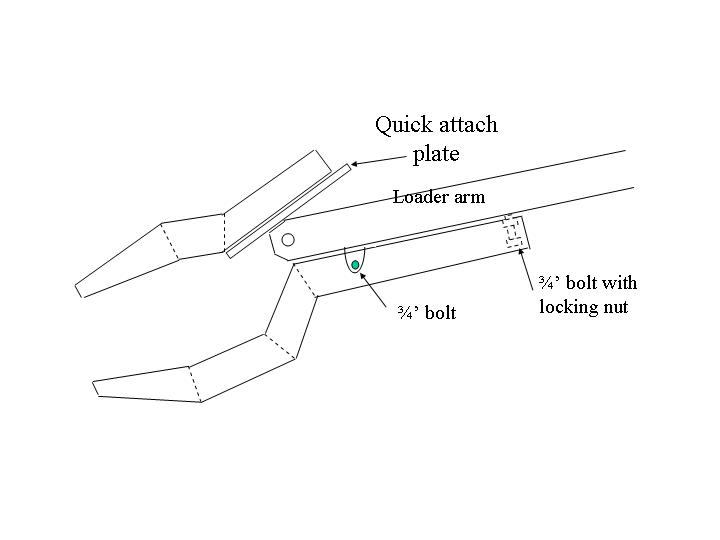 Picture 12: MRI angiography
What I do for a living.








Picture 13: Home sweet home
This is the second house I have built. I just kept drawing different designs until I had one my wife and I liked. I did everything but the foundation, brickwork, plumbing and heating.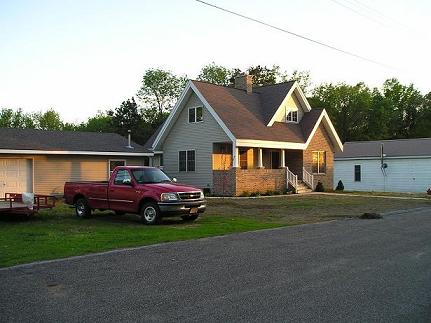 Picture 14: Back side
The garage is my present shop and is filled with my projects (dubbed junk by the wife). Three out of four sliding glass window panels are visible. They let in tons of light for working.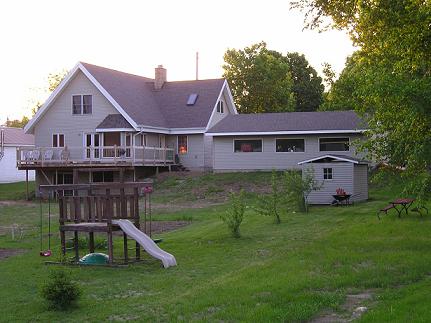 Picture 15: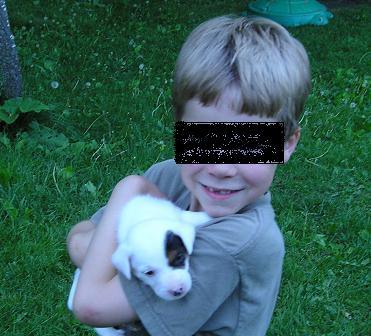 Userid:



Joined: 11/2003

Located: Wisconsin
Interests:
Hunting, fishing, motorcycles, tractors, old cars.
Equipment:
1942 Ford 9N. My dad had to buy it together with his brother during the war because of restrictions. and 2003 Kubota L3130, FEL and backhoe. 3pt implements (two bottom plow, back blade, scoop). Circular sawmill, purchased at auction last summer.

Heated 24x32 shop with essential autobody equipment (compressor, grinder, DA and straight line sanders, paint gun, wire feed welder)

Two Jonsereds chainsaws purchased (1980 and 2002).

1970 AMC Mark Donohue Javelin, 1964 Chevy 1 ton flatbed 350, 1957 Chevy 3/4 ton flatbed 283, 1929 Ford model A w/350 Olds (project).
Property:
90 acres, 1/2 wooded with trout ponds. I was born in the house on this farm (1954) so this land is really part of me. The ponds were commercial until 1985 and since then the beavers have dammed the outlet causing high water levels and stagnation. I hope to use the backhoe to remove the dam whenever the beavers rebuild so that I can get the water back to the condition needed for trout.