| | |
| --- | --- |
| | |
psimonson's Tractorpoint Album
Click Image To Enlarge


Picture 1: Winter cab
Test assembly - the paint just barely dry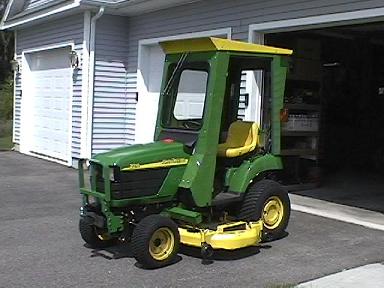 Picture 2: Rear Cab Corners
This shows how the cab fits around the ROPS and warning lights on the rear corner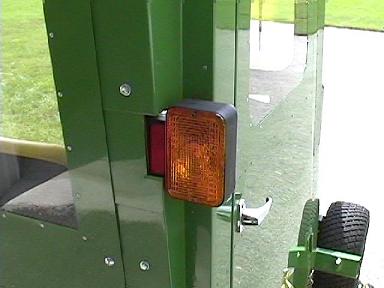 Picture 3: Cab front mount plates
This shows the steel plate bolted to the front of the plastic foot rest to receive two quarter-turn DZUS fasteners to mount the cab in the front.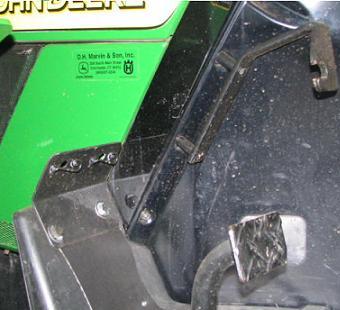 Picture 4: Windshield view
This shows the safety glass windshield with parallel wiper arms to keep the blade vertical. Also visible is the top of the fabric used to seal the cab to hood while allowing the hood to open.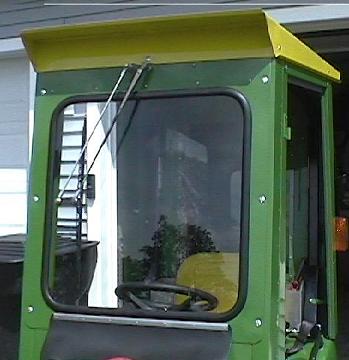 Picture 5: Front cab corner closeup
The cab sheetmetal slips between the dash mount and the back of the hood and side panels. The two shiny metal buttons near the bottom fasten this piece to the plates shown in picture 3.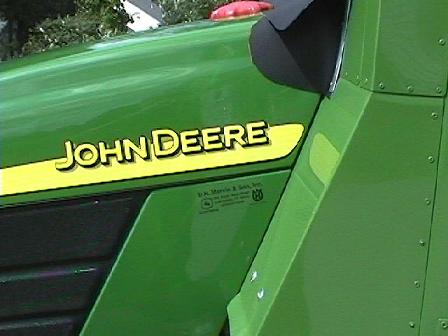 Picture 6: Cab Parts
Disassembled and ready for basement storage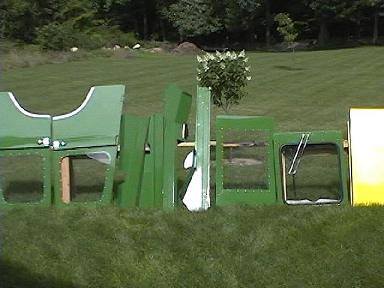 Picture 7: Trailer Hitch Ball
A 1/2 inch clevis pin attaches a trailer hitch to the front of the frame. This doesn foot t interfere with the FEL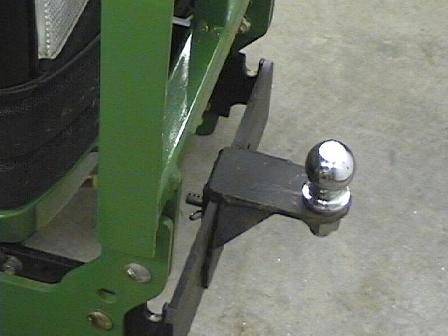 Picture 8: Hurray - the backhoe is done and mounted!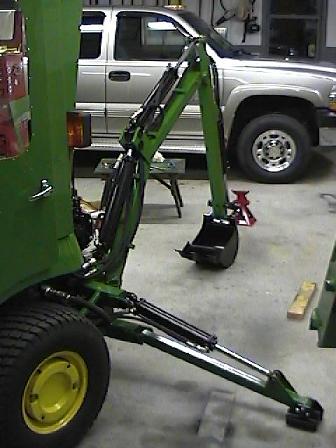 Picture 9: Initial assembly from another view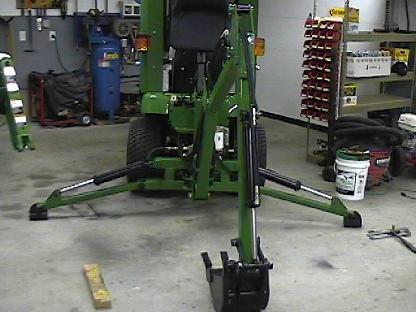 Picture 10: A bit different view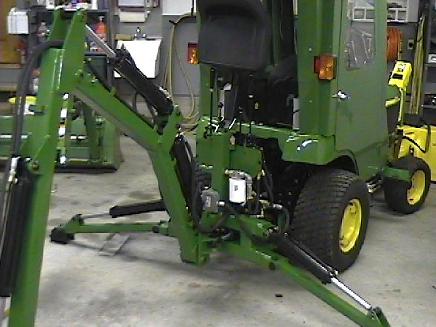 Picture 11: Front subframe mount
A closeup of the double shear bracket I welded to the bottom of the FEL mount and the pin that holds the subframe in place.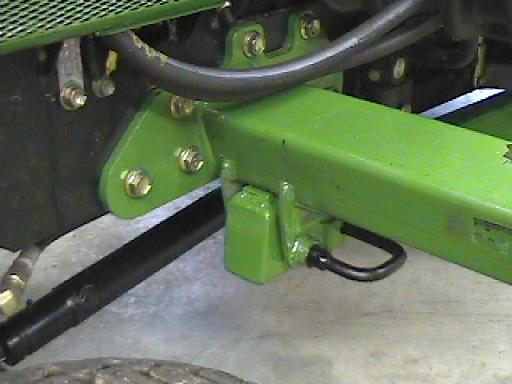 Picture 12: Rear subframe mount closeup
The subframe hangs from the 3-point lower cross bar in the rear and a pin drops through the original rear hitch hole. The hose to the right is the suction line to the PTO driven pump.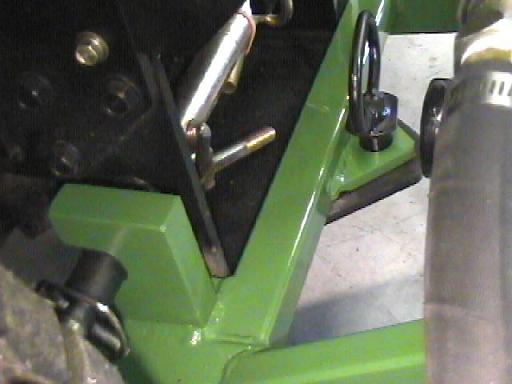 Picture 13: Pickup and trailer
The trailer is 16 ft X 102 wide, 8000 gross. Because of the 2210s small diameter tires, I had to weld additional angle iron cross bars in between each of the originals on the loading ramps.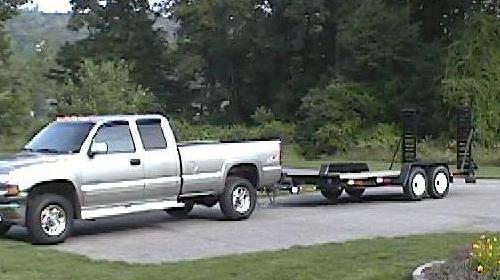 Picture 14: Vacuum Collector
Homemade unit is PTO driven. Belt drive runs blower at ~3500 RPM.
The trailer shows it age, dating back to the early 60 foot s when it was originally was for a 7 HP walk-behind Simplicity tractor.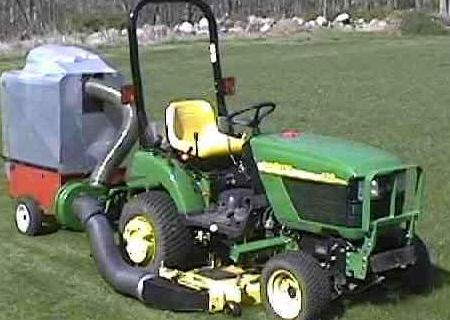 Picture 15: Mower deck lift
This shows fabricated linkage used to lift the mower deck. This allows me to attach the PTO driven vacuum without interference from the original 3-point hitch arms.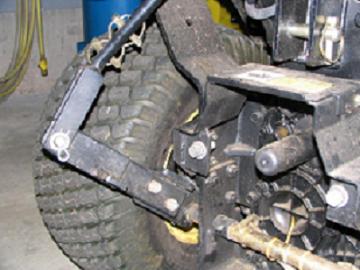 Userid:



Joined: 07/2003

Located: Northeastern Tennessee
Interests:
Enjoying retirement working mostly around the house on lawn, shrubs, woodworking projects, etc.
Equipment:
John Deere 2210, FEL, 62" MMM, tow-behind drop spreader and broadcast spreader. Homemade attachments include a subframe mounted backhoe and a PTO driven vacuum collection system. Other power toys include 3500 PSI pressure washer and Onan 6.5 kw generator. Also a 16' X 102 wide trailer.
Property:
1 acre