markpee's Tractorpoint Album
Click Image To Enlarge


Picture 1: John Deere 4300 with boy
Picture of my JD4300 before I put the vertical exhaust on. Driving is my 9 month old boy. He cant wait to be able to drive it.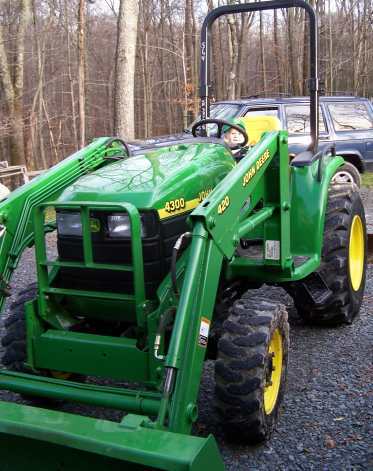 Picture 2: My Boy
Heres my JD Boy all ready to go. Behind him is my Chicken coop. I raise Bantams, and have never had an animal break into it and eat my Chickens or their eggs. You cant see it in the picture, but the coop is about 5 feet in the air on stilts.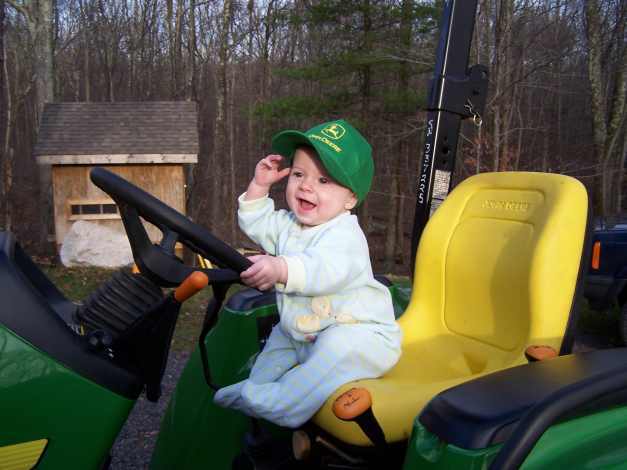 Userid:



Joined: 12/2006

Located: Pine Bush, NY
Interests:
John Deere Tractors, My Chickens and Ducks, finding something to do around the "farm"
Equipment:
2001, John Deere 4300 w/420 loader and KK RB-OT-84 blade
Property:
8.5 Acres - Hobby Farming