domogala's Tractorpoint Album
Click Image To Enlarge
Picture 1: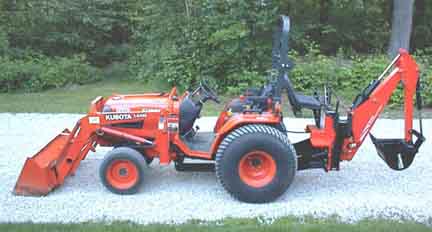 Userid:



Joined: 04/2004

Located: Windham, NH
Interests:

Equipment:
'01 Kubota B2910, LA402 FEL, Woods BH7500 backhoe, Land Pride 1572 rake.
Property:
2 acres, 1/2 still woods. Use would be clearing out the many stumps in the yard, landscaping, and eventually snow blowing and mowing once my existing equipment wears out.