| | |
| --- | --- |
| | |
beagle's Tractorpoint Album
Click Image To Enlarge
Picture 1: Kubota B7800/7810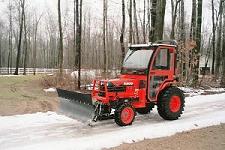 Picture 2: Blade Sub-Frame
Sub-frame was fabricated from HSS sections and includes the hydraulic lift assembly. All attachment points utilize existing connection lugs. No drilling was required.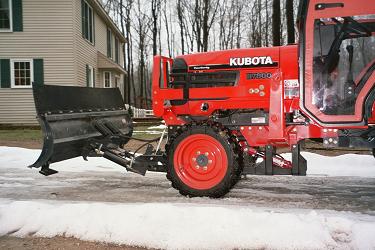 Picture 3: B7800 with 2910 Rear Fenders and Cab
We added several B2910 parts to our B7800 for both functionality and looks. The auxiliary lights were moved from the ROPS to the cab roof when the cab was installed. We added another set of rear auxiliary lights as seen in the picture.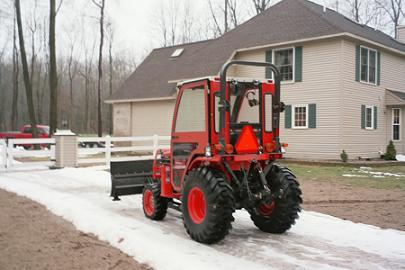 Picture 4: Close-Up of Position Indicator and Rear Remote Valves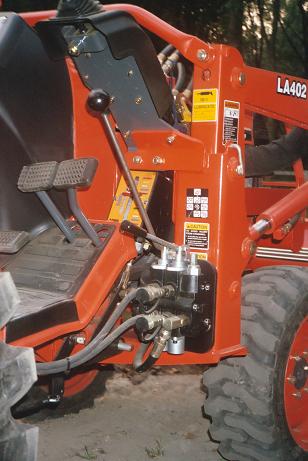 Picture 5: 65 Gallon Sprayer
65 gallon home fabricated sprayer runs off a 6 roller pto pump. The sprayer is skid mounted on the wagon so it can be removed and free up the wagon for other uses. More wagon mounted projects on the books.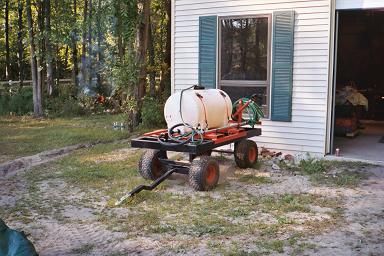 Picture 6: 8 hp Sand Buggy
Designed and fabricated from scratch by my 18 year old son. Not a bad ride.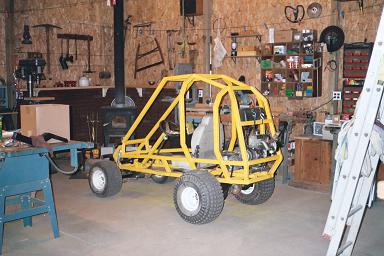 Picture 7: 3- Rail Ranch Fence
1150 feet of Ranch rail fence completed with the help of the wife, two boys, and a 3-pt PHD.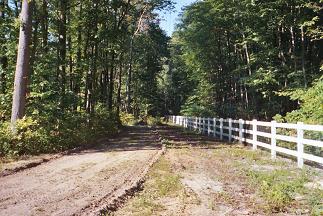 Picture 8: Where the Beagles roam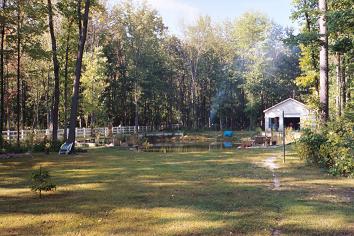 Picture 9: Where the Beagles roost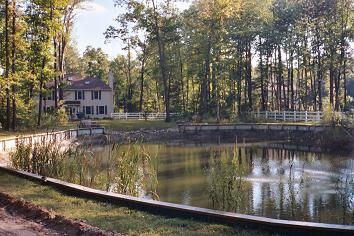 Picture 10: Meet the Beagles
The owners: Snoopy LaRue, Boscovicci Bambino, and Mr. Dalton. Mr. Dalton wasnt too happy about having his picture taken, until he found out it was for this board.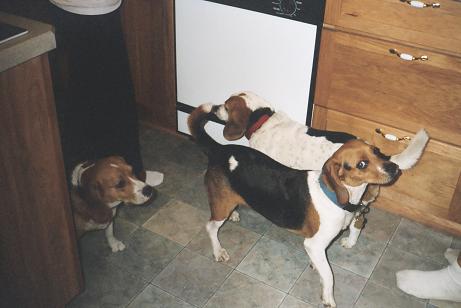 Picture 11: Kubota B7810
What a great machine!!!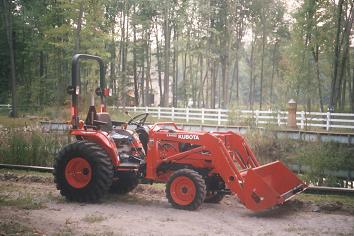 Picture 12: FieldFrame Cultivator
Fieldframe Cultivator mounted on the Fieldframe. We use this setup for first tillage to prepare seedbeds. Digs up to 12 inch deep and is shear pin protected.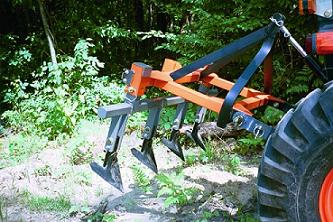 Picture 13: Fieldframe
Fieldframe on skates ready for mounting to the 3-pt. Skates use the same Quickhitch system as the implements.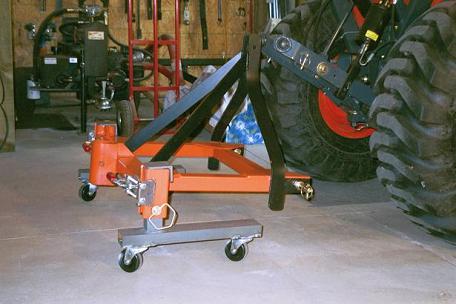 Picture 14: Fieldweeder
Wife hooking up the Fieldweeder to clean up a lawn from thatch and debris. We also use the Fieldweeder for cleaning beds and driveways.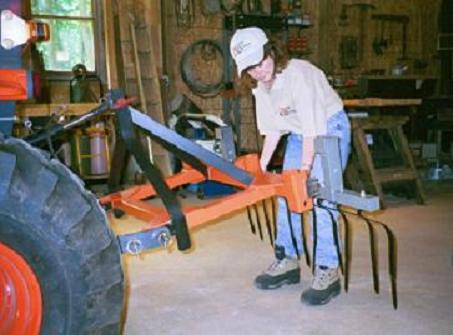 Picture 15: Fieldrake
Fieldframe with the Fieldrake attachment.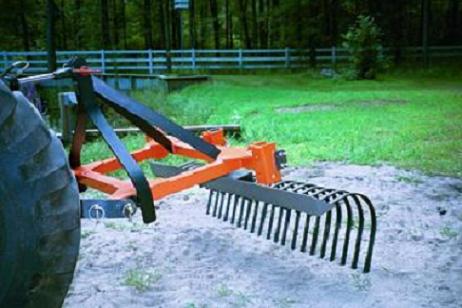 Picture 16: Fieldblade
Fieldframe with the rear blade attachment in place, set up with a 30 degree angle.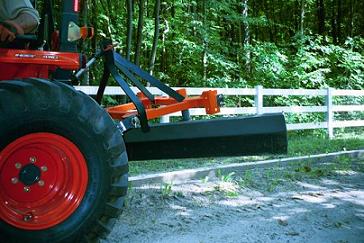 Picture 17: Curtis cab
New Curtis Softside Cab on the 7810. Ready for winter to return.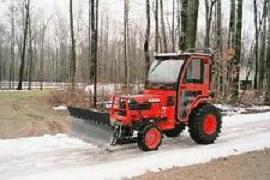 Picture 18: Tractor with Hydraulic Blade
Snow removal at its best. Comfort and convenience in one nifty package. Moves Michigan snow every time.

A must have around here.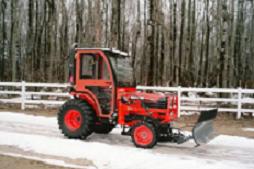 Picture 19: Cab Interior
View of cab interior showing cable remote joystick for rear remote controls. Cable joystick allows easy control of rear remote valves...from the cab.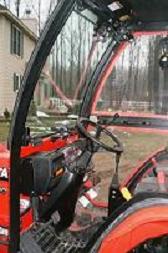 Picture 20: Bridge Spans
Upper sketch is for a 32 foot free span bridge with 24 inch deep girders. Lower sketch is for 2-16 foot spans with 12 inch deep Girders.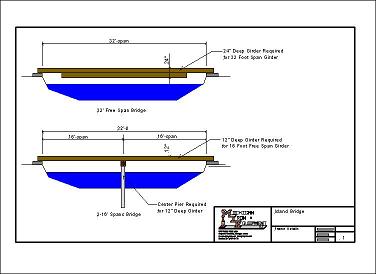 Userid:



Joined: 01/2004

Located: Michigan
Interests:
Compact tractors, hydraulic systems, metal fabrications, implement development. I have a degree in structural engineering. Our company does structural consulting, metal fabrication, and some specialized field work for the structural steel and agricultural equipment markets. We Also have our own line of agricultural ground engagement implements, Top-N-Tilt systems, and a KIOTI compact tractor dealership.
Equipment:
Kubota B7800 with 2 rear remote circuits, top-n-tilt, FEL, Rear Finish Mower, Box blade, Middle buster, boom pole, hydraulic front blade, 2-ton hydraulic dump trailer, and PHD. Also have a home fabricated log splitter, 65 gallon roller pump srayer, and various metal fabrication and wood working machines in the home shop pole barn.

Whatever KIOTI Tractors on the showroom floor.

Chevy Silverado 2500HD 6.6 Duramax/Allison
12 ton Equipment Trailers

We have a 5000 sq ft office/manufacturing/showroom facility for the Company at a seprarate site.
Property:
3 acres / maintenance at home, 1-1/2 acres at the vacation home/ 2 acres at the business.