| | |
| --- | --- |
| | |
Radoubs's Tractorpoint Album
Click Image To Enlarge


Picture 1: My JD 3720 Tractor
My John Deere 3720 Tractor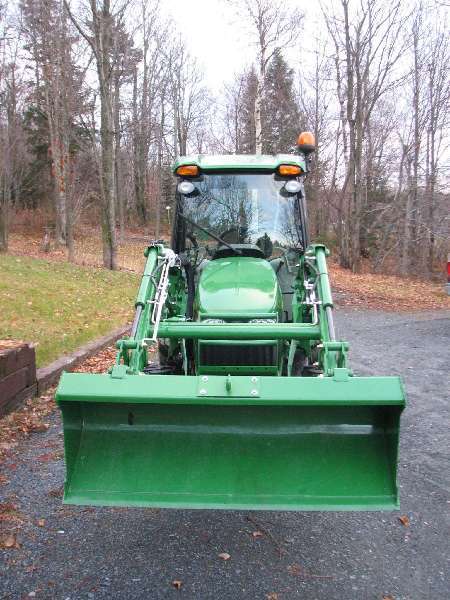 Picture 2: JD3720
My new tractor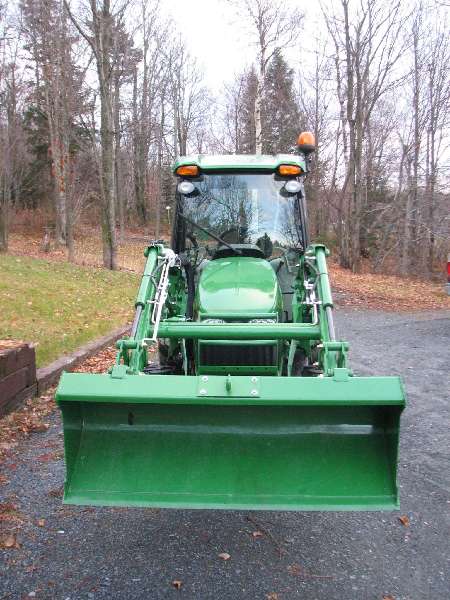 Picture 3: Snow blade
84 inch snow blade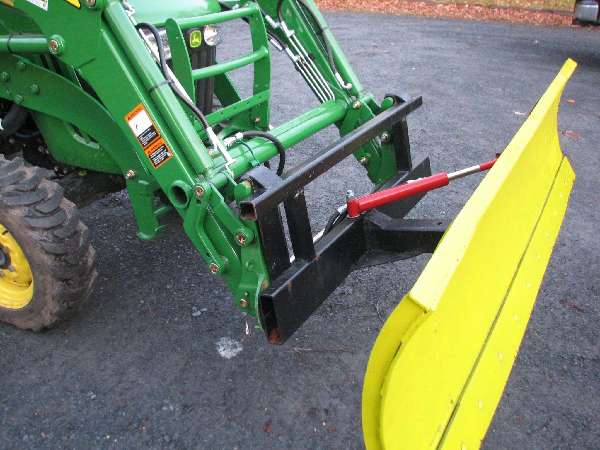 Picture 4: Rear blade
60 inch Walco rear blade modified to 84 inch and hydraulic rotation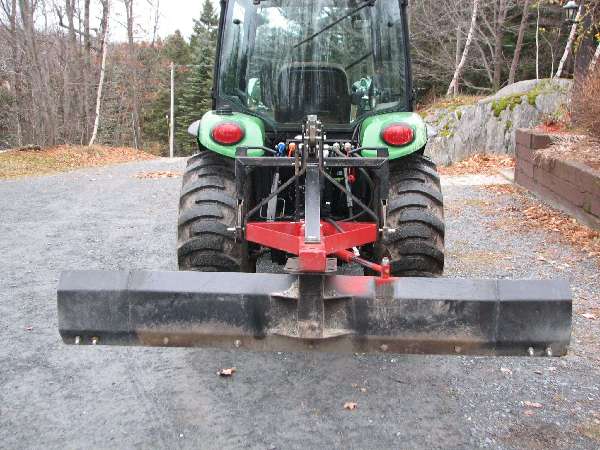 Picture 5: Towing & hauling attachment
Trailer hitch, log hauling & garbage bin carrier.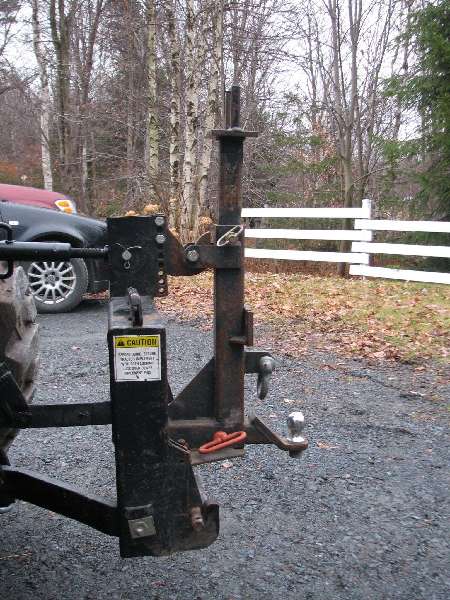 Picture 6: Wood splitter
Home made vertical 20 tons wood splitter, 24 in. stroke with a 12 in. cutting head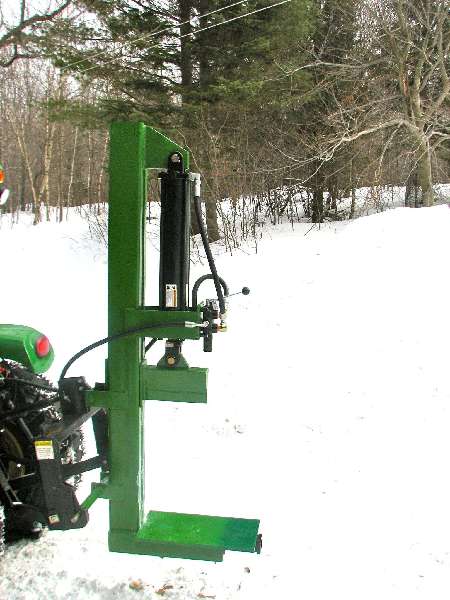 Picture 7: Brush Grapple
62 inches brush grapple on FEL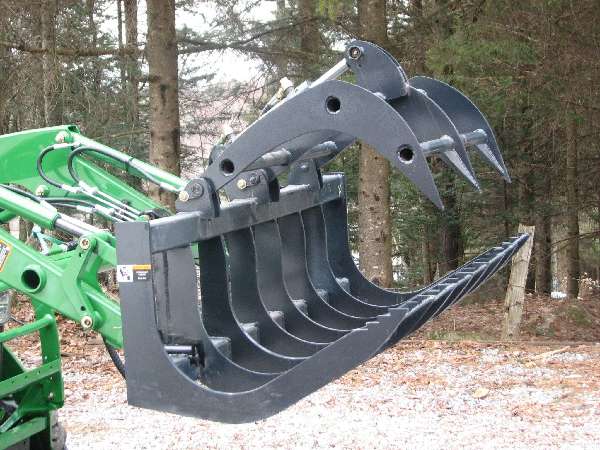 Picture 8: My traxter
My traxter modified with Apache tracks, mainly used to haul logs in winter time.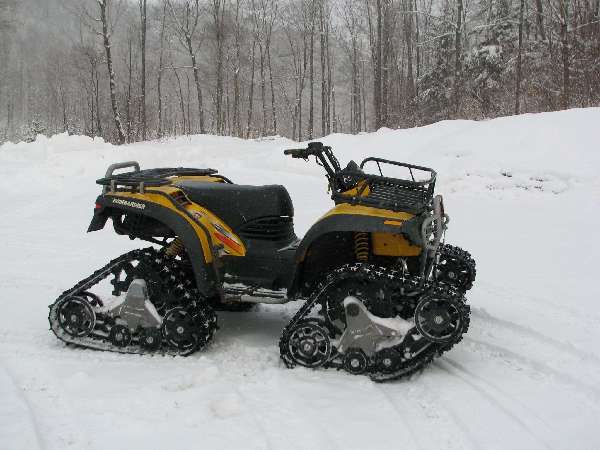 Picture 9: Hauling sleigh
A sleigh that I made to haul logs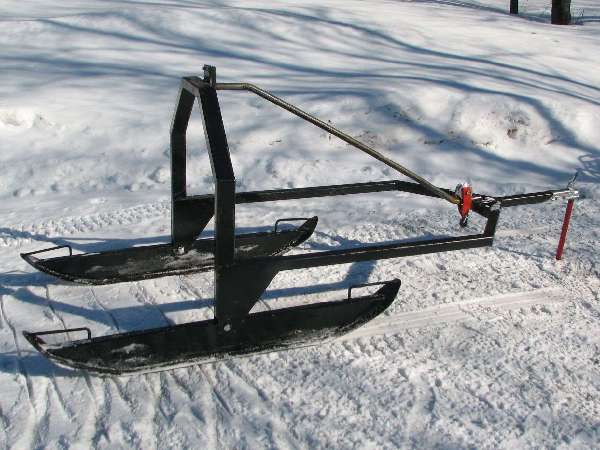 Picture 10: Loaded sleigh
The sleigh loaded with a yellow birch log.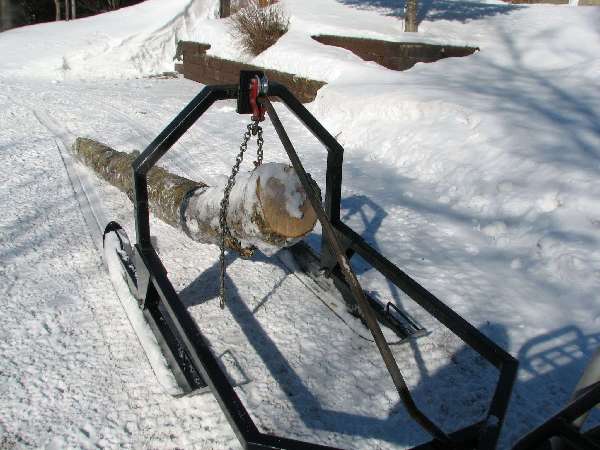 Picture 11: Ready to go
The loaded sleigh hooked to the traxter and ready to carry the log.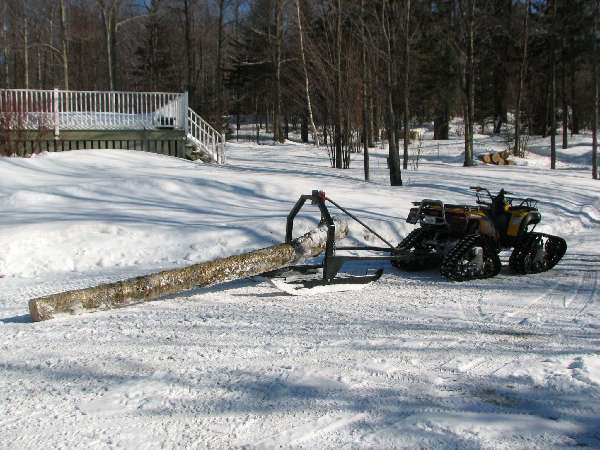 Picture 12: Jinma 6" wood chipper
I bought this chipper a year ago and it performs flawlessly since then.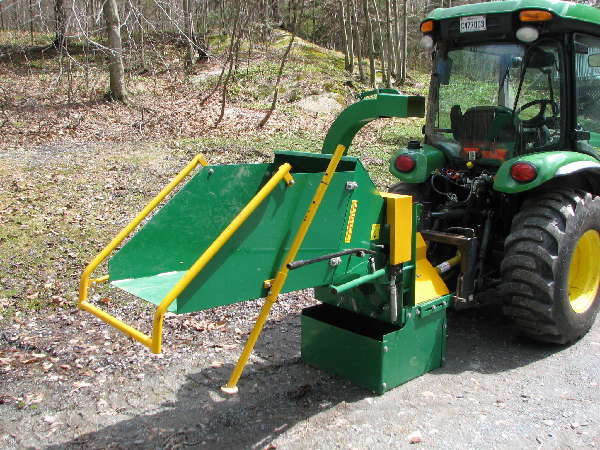 Picture 13: Hydraulic top link
I just add this hydraulic top link, controlled by an electric valve.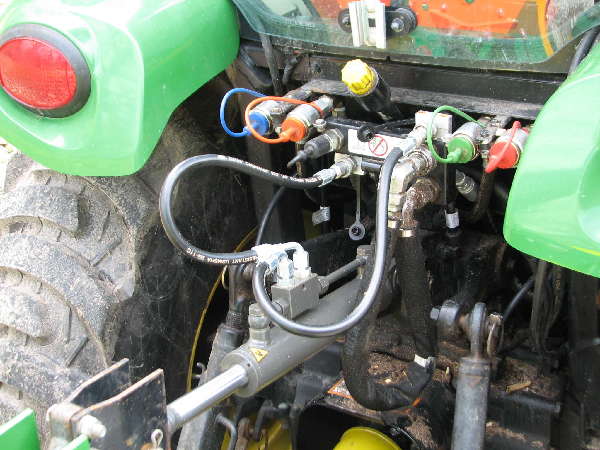 Picture 14: Rear wheel spacer
I had these spacers made locally to increase my rear whellbase by 4 inches, it will add some stability and will provide more space when I installed tire chains in the winter.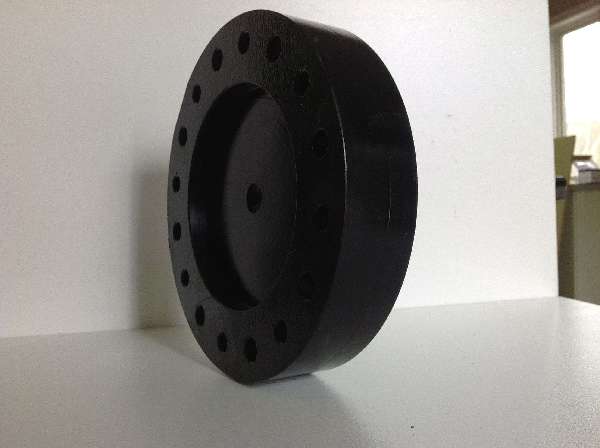 Picture 15: Rear wheel spacer installed
The rear wheel spacer installed on the hub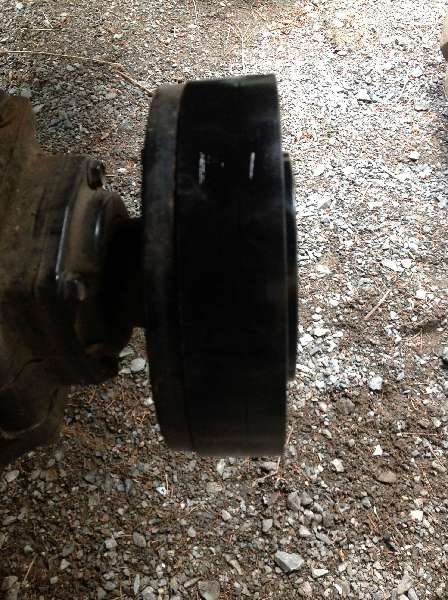 Picture 16: 375 Backhoe
375 Backhoe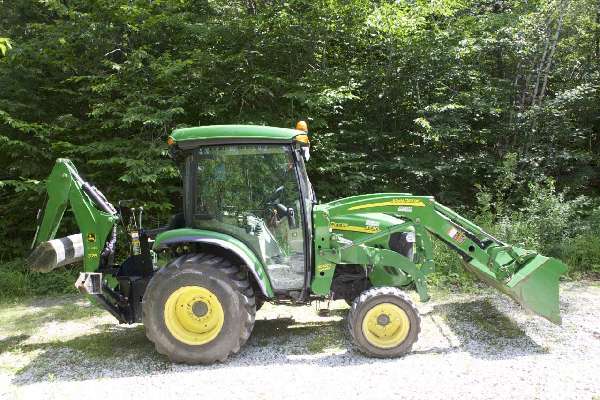 Picture 17: 375 Backhoe
Enough power to raise the 3720 up in the air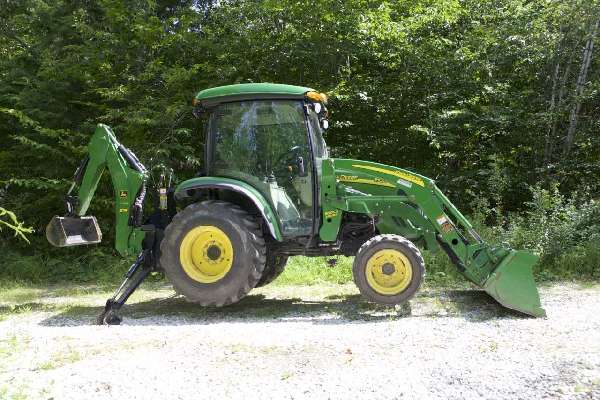 Picture 18: 375 Backhoe
Homemade ditch bucket for the 375 Backhoe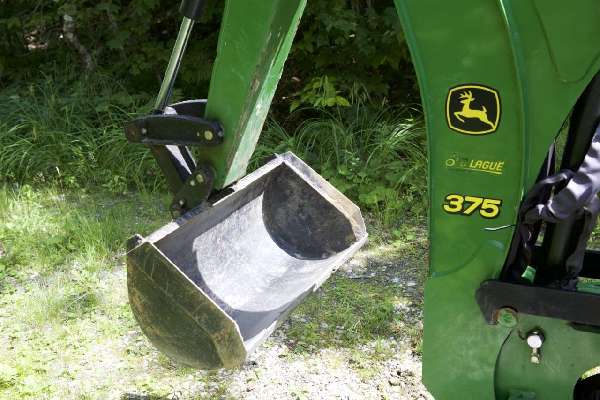 Userid:



Joined: 08/2004

Located: Racine, Quebec, Canada
Interests:
Archery, hunting and woodworking
Equipment:
JD 3720 with FEL, 375 Backhoe, hydraulic front blade, forks, grapple, 3 pt grass mower, 3 pt blade, log splitter, 3 pt capstan winch, 68" Meteor snow blower, 6" Jinma chipper
Property:
15 Acres, hilly area in a mature maple plantation