Kawboy888's Tractorpoint Album
Click Image To Enlarge


Picture 1: 1997 John Deere Gator 4x2 Custom
This is my Gat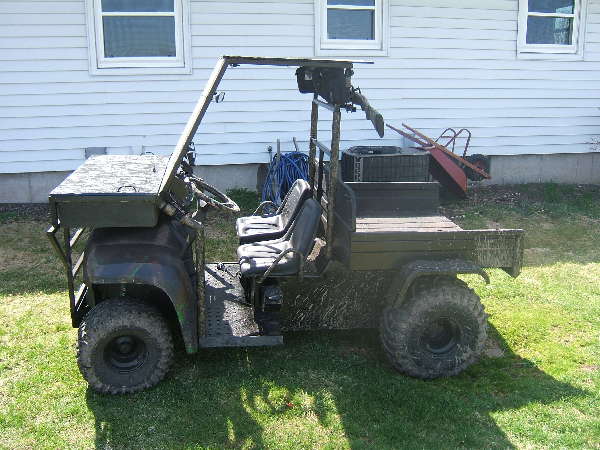 Picture 2: Front view
Roll cage was made out of 1x1 square tube, mig welded. Front trunk and top are OSB. Front trunk has a canvas bag with a padded lid and bottom. Windshield is 1/4 plexi bought at home dept and cut to size with a jigsaw.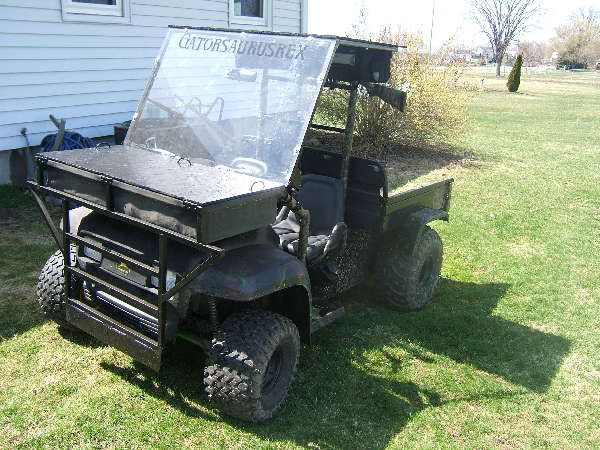 Picture 3: Inside back
This is one of two XUV organizer b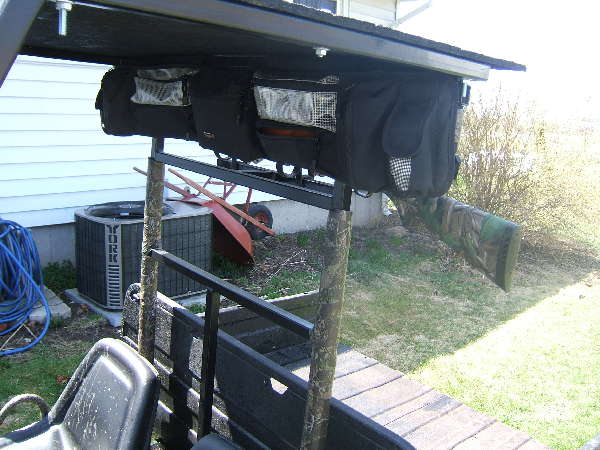 Picture 4: Inside Front
Another bag organizer in the front. I made the width of my roll cage based off the the width of these bag organizers.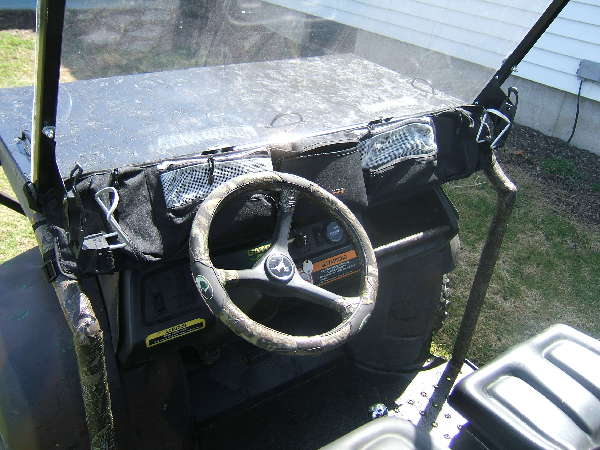 Picture 5: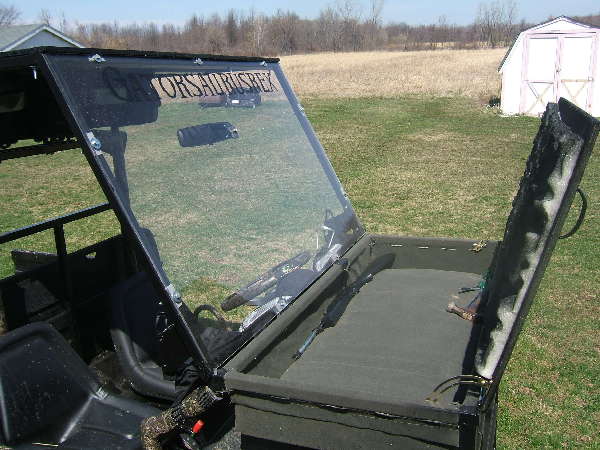 Userid:



Joined: 02/2008

Located: Newfane, NY
Interests:
Hunting, camping, hiking, archery
Equipment:
1997 John Deere Gator 4X2, tricked out, outdoors style
Property:
400 acres, hunting