| | |
| --- | --- |
| | |
Garycorn's Tractorpoint Album
Click Image To Enlarge


Picture 1: Storm damage to trees
Lost about a dozen 40 year old pine trees to wind storm on May 22,2004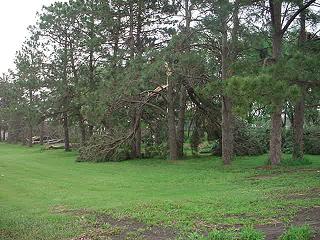 Picture 2: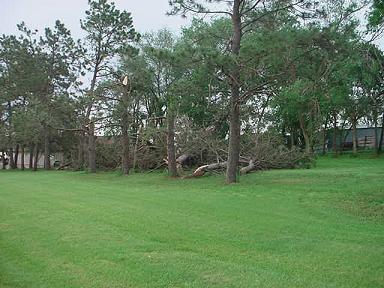 Picture 3: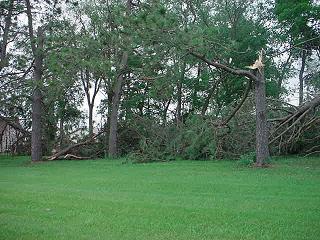 Picture 4: Forks and grapple
Used home made forks and grapple and new Stihl Pro 260 chain saw to clean up trees downed in storm.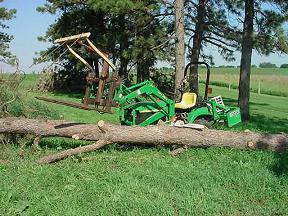 Picture 5: Forks and grapple closeup
Used forks from a previous tractor I used to own. Used some square tubing I had in stock and a 2X4 to make grapp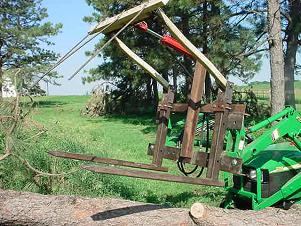 Picture 6: Carrying limbs to ditch
The 2210 with forks on the l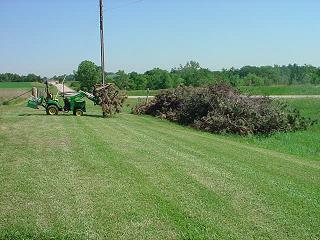 Picture 7: Limb pile in road ditch
The county allowed people with tree or building debris from the tornado to put it in the road side ditch. They came along with a big semi truck and a clam shell tip on a crane and hauled it off.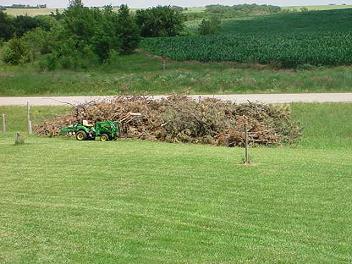 Picture 8: 2210 with box blade and snow blade on loader
I took the blade off of a 7ft. Land Pride 3pth rear blade and made a quick attach mount for the loader to push snow with. New grandson, Ethan, old dog, Chip.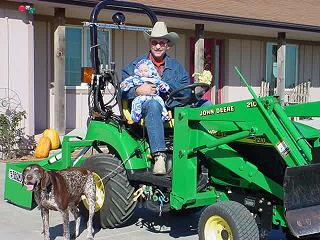 Picture 9: 2210 with addtional hydraulic controls
I had the dealer install 2 additional hydraulic outlets, one to the rear for a hydraulic top link and one in the front near the loader outlets for a grapple. Both have been very useful. The control handles are mounted on the right side of the ROPS.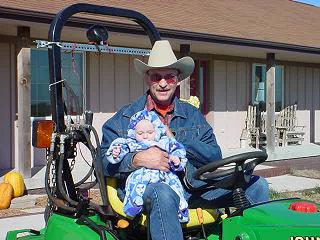 Picture 10: My father-in-law and grandson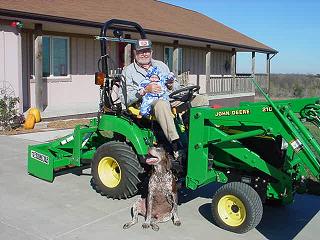 Picture 11: snow blade on 2210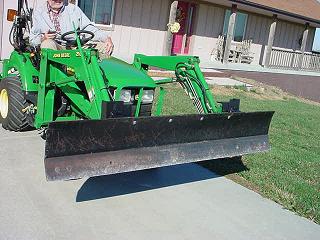 Picture 12: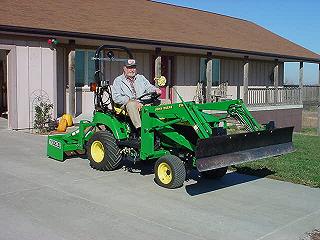 Picture 13: Light bar on 2210
I put these 3 lights on for moving snow at night. I used a tupperware container to mount the switch. I ran a new wire directly from the batt. to a relay and used a toggle swi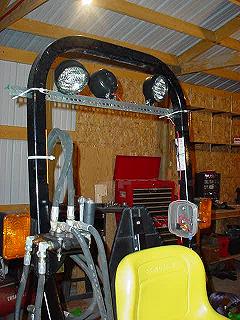 Picture 14: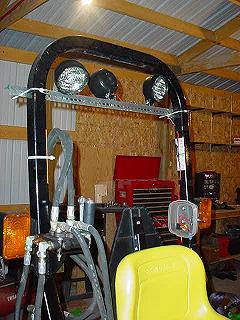 Userid:



Joined: 11/2003

Located: eastern Nebraska
Interests:
Have 4 acres. Thinking of starting a acreage service, brush cleanup business
Equipment:
John Deere 2210 with 210 loader and 2 dealer installed hydraulic outlets,62c deck,frontier box blade with top cylinder,3pth rotarytiller, homemade forks and grapple, homemade front blade for snow
Property:
4 acres, grass and trees. Pics 1-7 show storm damage on May 22, 8-11 Me,Grandson Ethan, Father Warren, Dog Chip